<![if !vml]>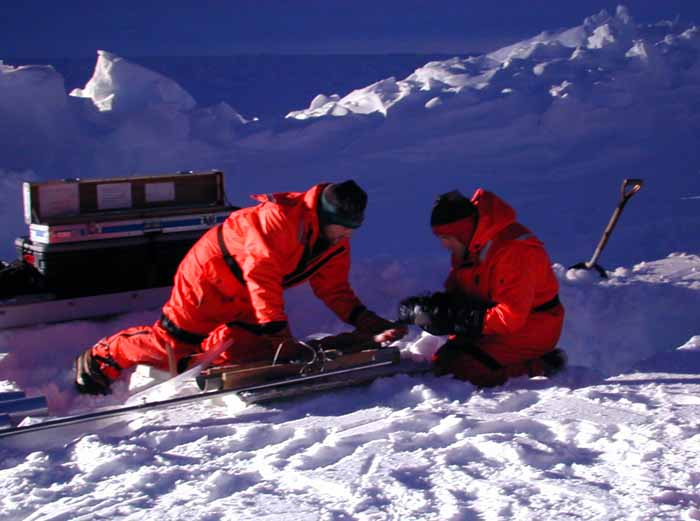 <![endif]>
Picture of the Day for 14 August 2002
Day 4 at Ice Station Sparky, day 18 of our Winter Southern GLOBEC cruise.
Today was the coldest and windiest day of the cruise so far, with temperatures hovering around -18ēC and winds gusting up to 40 knots.  The high winds pushed the ship and floe north at a speed of 1.5 knots during most of the day, keeping the divers out of the water and the seals under the ice.  One lone, brave Emperor penguin was sited speeding on his belly across the ice floe.
As evening (and darkness) fell the winds died down to 15 knots, and the Ice Team decided to brave the elements to go out onto the ice.  With the help of the ship lights they cored a second-year ice floe that was 2.5 m thick with more than 1.3 m of snow and slush on top.  All in all it was another successful day for scientists aboard the L.M. Gould.
This chapter written by Kerry Claffey, with editorial help from Bruce Elder and Paula Adkins.  Picture by Kerry Claffey.