<![if !vml]>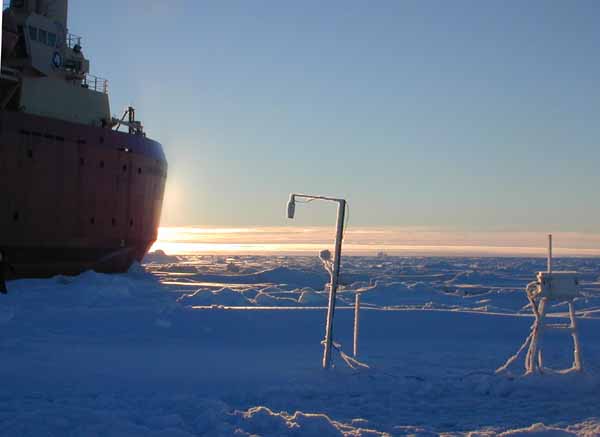 <![endif]>
Picture of the Day for 4 September 2002
Today was another beautiful Antarctic day—temperatures around -15ºC with only light breezes.  A new snow fall overnight and through out the day there was a continuous fall of "diamond dust" (fine grained ice crystals floating through the air).
It was another busy day at ice station Neptune: 2 sets of dives, ice coring, ice optics and one last look at the drifting ice buoy that was deployed yesterday. The photo is of the last drifting ice buoy just before the LMG drove off into the sunset to perform a CTD cast.  (Photo by Kerry Claffey)
<![if !vml]>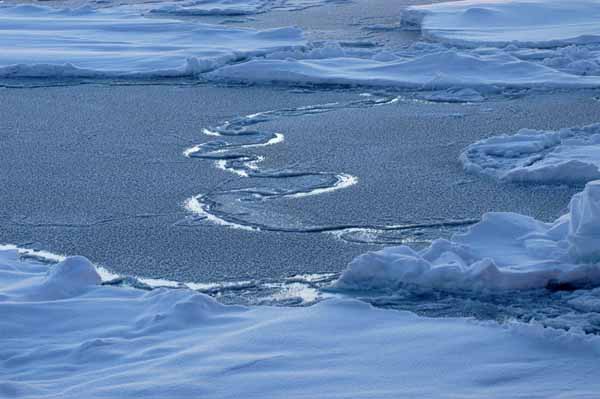 <![endif]>
I thought you might enjoy this image of the river of ice.  This is a lead in the ice.  A lead is a space between two ice floes.  In this case the lead is freezing over.  When we arrived at this station the water was open.  Today just 3 days late, it is frozen solid.  We could almost walk on it.
Cheers, Dan Costa