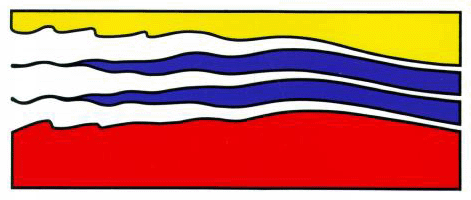 Center for Coastal Physical Oceanography
---
2010 Fall Seminar Series
"INTERTIDAL LARVAL RECRUITMENT: EXAMPLES FROM A MUDDY BEACH AND ROCKY SHORE"

Daphne Munroe
Haskin Shellfish Research Laboratory, Rutgers University

Monday, November 1, 2010
3:30 PM
Room 3200, Innovation Research Park Building I
Abstract
Larval recruitment is a key process underlying the dynamics of marine populations and is central to marine restoration, marine reserve design and understanding potential impacts of climate change on coastal ecosystems. Nonetheless, the microscopic size of marine larvae and their potentially vast and difficult-to-track dispersal and recruitment mean that, in general, this process has been poorly studied in the field. Barnacle recruitment to the rocky shore is one exception, however, and is the basis for much of the current understanding of recruitment in marine invertebrate populations. An issue that remains is, given relatively limited empirical data from other taxa and other habitats, how relevant is extrapolation of what we know about intertidal barnacles to other systems?

In this seminar, larval recruitment in intertidal invertebrates will be discussed for two different habitats and taxa: mobile bivalves on a muddy beach and sessile barnacles on a rocky shore. Specific examples of studies conducted in these two habitats will be provided and a comparison will be made of the overall patterns of recruitment between the two habitats to examine how transferable fundamental rocky shore barnacle recruitment principles may be in contrasting habitats.

Biography
Dr. Munroe recently began a position as a postdoctoral researcher at the Haskin Shellfish Research Laboratory, Rutgers University. She is originally from Canada where she completed her B.Sc. at Simon Fraser University and her Ph.D. at the University of British Columbia in Vancouver, BC. During her graduate research, she studied larval recruitment to intertidal clam farms on Vancouver Island, BC. After completing her Ph.D., she went to Japan as a JSPS Postdoctoral Fellow to study rocky shore meta-population dynamics and barnacle larval recruitment at Hokkaido University in Sapporo.
Reception before seminar at 3:00 PM
Innovation Research Park Building I
4111 Monarch Way, 3rd Floor
Old Dominion University
Norfolk, VA 23508
757-683-4940

Updated on 10/21/2010.
This page is maintained by Julie R. Morgan
Copyright Info: Old Dominion University 2010