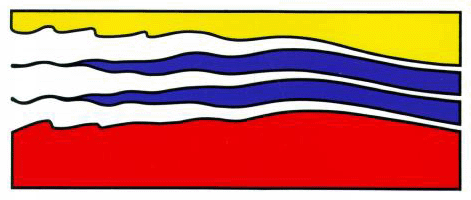 Center for Coastal Physical Oceanography
---
Fall 2012 Seminar Series
"THE BUMPY ROAD IN THE PURSUIT OF A CLIMATE SERVICE IN NOAA"

James Todd
NOAA Climate Program Office

Monday, November 12, 2012
3:30 PM
Room 3200, Innovation Research Park Building I
Abstract
For decades, the National Oceanic and Atmospheric Administration (NOAA) and its partners have been providing climate information that is essential to many aspects of policy, planning, and decision-making. Climate observations, monitoring, modeling, and predictions — underpinned by the best available science — provide the foundation for today's climate services. Important new questions are arising about how the nation can best prepare for anticipated changes in climate in context with changing economic, ecological, and social conditions.

As public and private sectors increasingly grapple with complext climate-sensitive decisions, NOAA and its partners in the U.S. Department of Commerce (DOC), the private sector, academia, and other federal agencies will improve the effectiveness of its climate services to meet growing public demand for science that informs, but does not prescribe, decision-making.

In February 2010, the U.S. DOC and NOAA announced their intent to establish a Climate Service to fulfill society's growing needs for climate information and services. The Climate Service was envisioned to combine NOAA's climate monitoring and modeling capabilities with a scalable new partnership for sharing knowledge, increasing public understanding, and building professional capacity at all levels of society. The Climate Service would participate vigorously in Federal interagency partnerships, which are vital to fulfilling the demand for climate services, as each agency has unique and complementary strengths. Recognizing the unique roles of various agencies, a Climate Service in NOAA would be well positioned to connect climate science to decision making.

Ultimately, Congress did not approve the creation of a proposed NOAA Climate Service in the FY 2012 budget. This talk will focus on some personal reflections as a participant in this interesting process.

Biography
Dr. Todd is the Division Chief of the Research Programs Division of the Climate Program Office in NOAA where he has managed climate programs examining the Global Carbon Cycle, Climate Variability and Predictability, Atmospheric Chemistry and Abrupt Climate Change. He received his Ph.D. in Chemical Oceanography from Old Dominion University in 1984 and was a Postdoctoral Research Fellow at the University of South Carolina in the Department of Geological Sciences. Dr. Todd has been in NOAA's Office of Oceanic and Atmospheric Research line office for almost 25 years.
Reception before seminar at 3:00 PM
Innovation Research Park Building I
4111 Monarch Way, 3rd Floor
Old Dominion University
Norfolk, VA 23508
757-683-4940

Updated on 11/02/2012.
This page is maintained by Julie R. Morgan
Copyright Info: Old Dominion University 2012