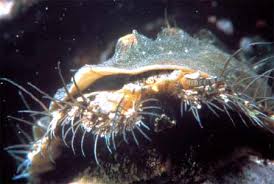 RCN Marine Disease Modeling and Transmission Workshop
May 11-15, 2015
Center for Coastal Physical Oceanography
Old Dominion University
Norfolk, Virginia 23529
Workshop Resources
Climate and marine disease
Altizer, S., R.S. Ostfeld, P.T.J. Johnson, S. Kutz & C.D. Harvell. 2013. Climate change and infectious disease: from evidence to a predictive framework. Science 314:514-519.
Burge, C.A., C.M. Eakin, C.S. Friedman, B. Froelich, P.K. Hershberger, E.E. Hofmann, L.F. Petes, K.C. Prager, E. Weil, B.L. Willis, S.E. Ford & C.D. Harvell. 2014. Climate change influences on marine infectious diseases: implications for management and society. Annu. Rev. Mar. Sci. 6:1.1-1.29.
Cook, T., M. Folli, J. Klinck, S. Ford & J. Miller. 1998. The relationshiop between increasing sea-surface temperature and the northward spread of Perkinsus marinus (Dermo) disease in epizootics in oysters. Estuar. Coast. Shelf Sci. 46:5870597.
Harvell, C.D., C.E. Mitchell, J.R. Ward, S. Altizer, A.P. Dobson, et al. 2002. Climate warming and disease risk for terrestrial and marine biota. Science 296:2158-2162.